Many people living in urban areas take for granted that the Internet is a fact of life and that everyone uses it every day. Many family homes have Wi-Fi connections. Even apartment complexes have business Internet service for their tenants. Many homes own a desktop computer or a laptop in addition to gadgets like tablets and mobile phones. This is not the case everywhere, though.
The Digital 2021: Global Overview Report of Data by DataReportal, We Are Social, and Hootsuite shows that only 59.5 percent of the global population or 4.66 billion people are Internet users as of January 2021. This represents a growth of 316 million or 7.3 percent from the same period in 2020. The global average of Internet use is 6 hours and 54 minutes per day.
Unequal Internet Access and Usage
The World Economic Forum cites 2019 data from an International Telecommunication Union report showing that there is a wide disparity in Internet penetration, with 87 percent in the developed world, 47 percent in developing countries, and only 19 percent in countries with the least development. According to a Gallup poll published by Statista, Internet access also varies greatly among populations. Only 24 percent have high access, 46 percent have moderate access, and 74 percent have low access. Those with low access are also the ones who are the most vulnerable and could not afford food and shelter.
Among those people with Internet access, not everyone has a computer. A larger number only have Internet access through mobile cellular signals. Almost everyone or 93 percent of the global population have access to a mobile broadband signal, with 82 percent having access to an LTE or higher mobile broadband signal, and 11 percent having access to a 3G network.
Despite this, only 53 percent of those who live in an area with Internet connectivity use the Internet. Even in the U.S., one-fourth of adults 65 years old and above do not use the Internet.
Digital Exclusion
The Australian Digital Inclusion Index 2020 measures digital inclusion by access, affordability, and digital ability. Data show that there are more than 2.5 million Australians still offline and the most digitally excluded in 2020 are those with less than secondary school education, those aged 65 years old and above, those who live in low-income households, and those who only use the Internet through mobile phones.
About 20 percent of the population access the Internet only through mobile phones or tablets because they have no personal computer at home. During the Covid-19 pandemic, they are at a disadvantage regarding remote work opportunities and distant learning because tasks for these require higher device capabilities and data allowances.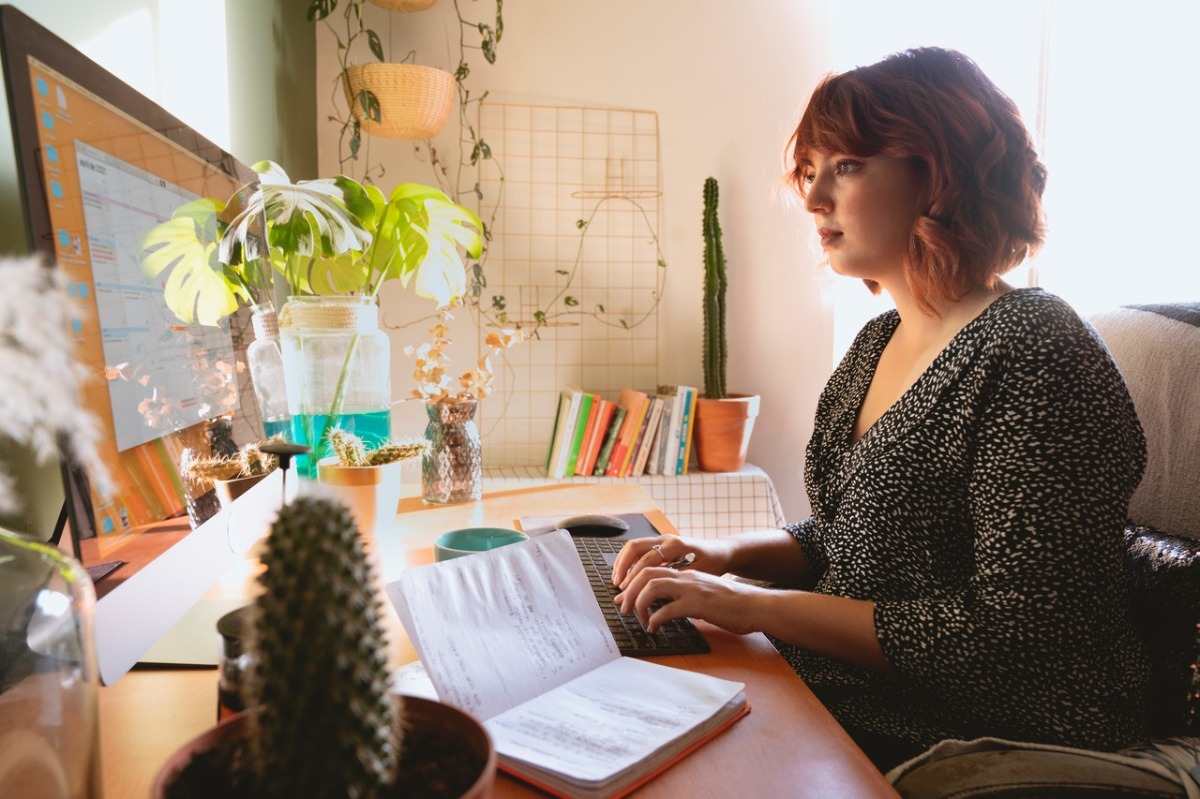 Information and Communication Technology (ICT) Skills
When people access the Internet only through a mobile phone, they usually do not develop information and communication technology (ICT) skills. Out of 84 countries with Internet access, less than half the population in 40 countries have basic computer skills like sending an e-mail with an attachment or copying files. Even less have standard skills like downloading and installing new software or using a spreadsheet. In only 10 countries, more than 10 percent of the population know how to write a computer program using a current specialized programming language. Only two countries have more than 10 percent of the population having such skills.
Digital literacy is crucial because according to the World Economic Forum, 84 percent of employers around the world intend to expand their remote work engagement. The Forum's Future of Jobs Survey 2020 forecasted the top technologies for 2025 as cloud computing; big data analytics; Internet of Things and connected devices; encryption and cybersecurity; artificial intelligence; text, image, and voice processing; e-commerce and digital trade; non-humanoid and humanoid robots; augmented and virtual reality; blockchain technology; 3D and 4D printing and modeling; power storage and generation; new materials; biotechnology; and quantum computing.
Analysis from LinkedIn among 15 countries shows that the best jobs in 2021 are remote work opportunities that require having strong digital skills. LinkedIn also foresees 150 million new technology positions around the world in the next five years.
According to RMIT Online, the top digital skills for 2021 are software development, project management, data analysis, digital marketing, and product management.
Training and Development
It is the role of governments and communities to address this growing digital divide so that no one is left behind as the world marches in progress. Internet connectivity must be available to everyone at low prices relative to incomes. Personal computers must also be affordable for individuals especially now that these are necessary to maximize education.
Public and private institutions must provide training from basic Internet literacy to advanced digital skills. Educational institutions must incorporate these into curricula to expose students to these principles from the earliest stages of their development. Employers must provide current employees who do not have these skills, or who need skills upgrading, with training opportunities, as well.