Starting a business can be challenging, especially if it is your first time. There are many things that you need to consider before launching your career as an entrepreneur. First of all, you need initial capital to buy materials, an office, and other things that you will need to start your business. Also, you need to decide what kind of business you are planning to open.
If you want to run your own business, you can create a start-up company or be a franchisee of an existing business. If you choose the latter, you can consider window-cleaning franchise opportunities as your new line of business. For one thing, a window-cleaning business is in demand nowadays and won't need a large amount of capital to start.
Is a window-cleaning business meant for you?
When you say window cleaning, you might be imagining guys washing skyscraper windows. Just imagine the daily effort of these men having to clean windows from 30 floors above the ground.
For those with fear of heights, this might not be the best job for you. However, starting a window-cleaning business can be profitable as long as you know how to make the most out of it.
Even if you want to open a window-cleaning business, this does not mean that you have to do the job by yourself. You can hire workers who aren't afraid of heights and are willing to take on responsibility. Of course, you should still consider the workers' safety while in their line of work.
Moreover, window-cleaning technology enables you to do the job on the ground. Some window-cleaning specialists use extendable lightweight cleaning poles to wash building windows.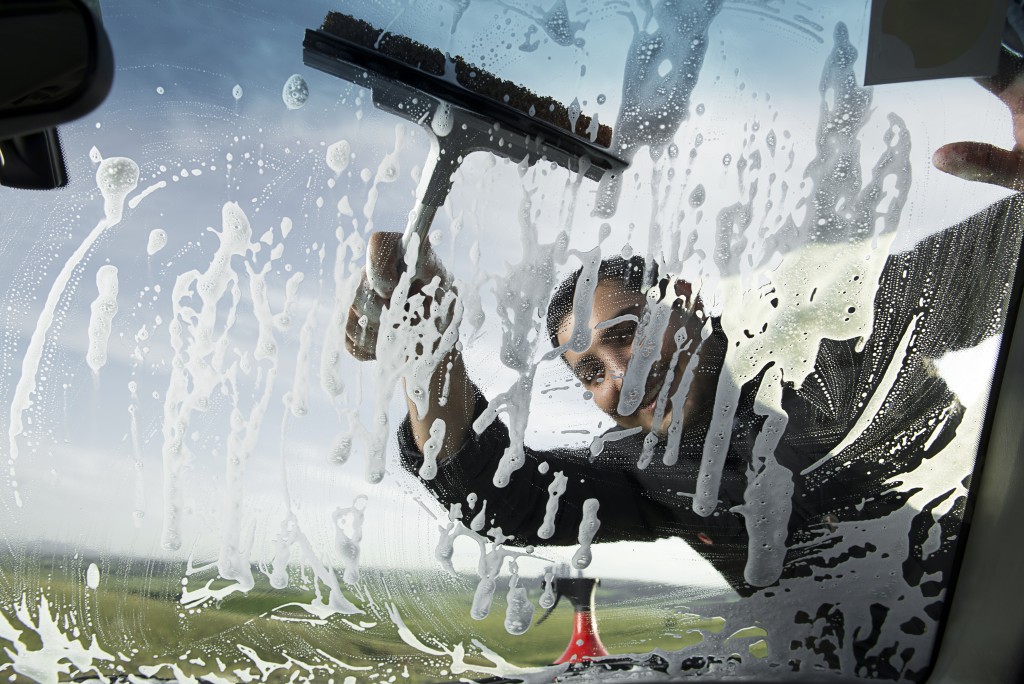 Getting started
First of all, you need the right equipment and tools to begin your window-cleaning business. It depends on the nature of your business. For cleaning residential windows, you will need the basics, such as buckets, squeegees, blades, sponges, and blades. Aside from these, you will need a water purifier, a reach-and-wash pole and filtration system, and a vehicle for transportation purposes.
However, you will need more equipment if you are aiming to cater to commercial clients as well as owners of tall buildings and skyscrapers. In such cases, you need special equipment that will enable you to reach high window areas such as cranes and cherry pickers.
Window cleaning might seem easier at first. However, safety is still the priority in this kind of job. Likewise, the window cleaners and staff must be well-trained, qualified, and certified for the job. If you want to go all-out for your business, you should invest not only in equipment or tools but also in training and skill enhancement.
When opening a business, you also have to think of your name and logo. You should develop your website or create your social media page so that anyone can quickly contact you. You should also have a good business plan to keep your business venture going for many years. Lastly, you should hire the best workers who will help grow your business.