Retired Americans can receive an average of $2,400 for monthly expenses from Social Security. When you combine those funds with personal savings, most can live a modest lifestyle after work. However, retiring abroad can provide you with better options, allowing you to enjoy your best life. So, after retiring from companies such as AT&T and completing your 401k retirement plan or other investment options you may have chosen, it's best to know your options if you want to enjoy the rest of your days with style.
To make it easier for you, we've featured some of the best places worldwide to retire. These places offer ease of entry, excellent health care systems, quality, great year-round climate, flexible tax laws, no political issues, reasonable cost of living, and little to minimal language barriers to help you achieve the best retirement life.
Malaysia
Malaysia is a perfectly balanced metropolis consisting of modern cities, businesses, and gorgeous islands. Living in Malaysia is reasonably affordable. For instance, renting a modern house with several rooms and a pool in Damansara Heights, an upper-class suburban area in the country, only racks up to over $1,400 monthly. It's a versatile country that allows you to experience a unique combination of cultures, including local Malay culture alongside Chinese, Persian, and British influences.
Retiring in Malaysia is simple, and you can complete the process with the country's MM2H or the 'Malaysia My Second Home' program. The local government will provide a detailed checklist of requirements, including three months' worth of your bank records and recent medical history. For retirees over 50, the Malaysian government asks for proof of income around $2,400 monthly.
Aruba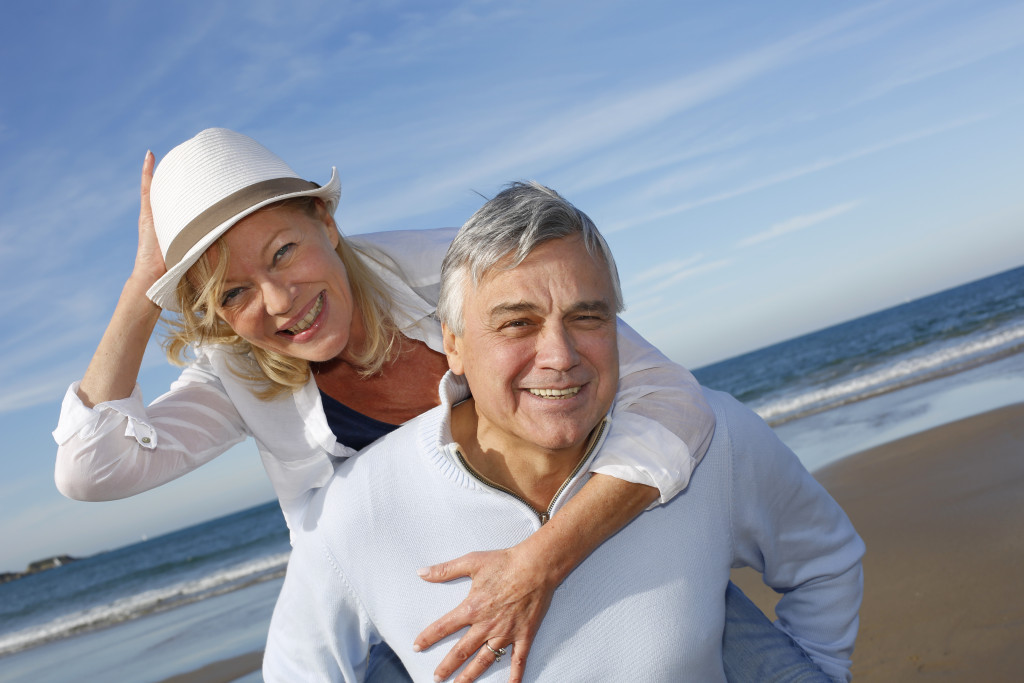 If you're looking for a more tranquil retirement place, Aruba is a perfect choice. It's a quiet island situated in the Caribbean and is the ideal place for water activities, high-end shopping, and just a paradise overall. Renting a modest one-bedroom apartment in the country can cost you between $700 to $900, depending on its location. Aruban houses are also relatively cheap, and you can get one for as low as $130,000. The country offers organized services, impeccable safety, and an array of restaurants.
Retirees can apply for permanent residence in the country if they're at least over 55 years old and have an annual income of at least $29,000.
Hawaii
If you want to retire with style, what better way than retiring on the island paradise itself? When you retire in Hawaii, you can indulge in fresh seafood and enjoy beautiful beaches year-round. Real-estate costs vary in the country, so doing research ahead is vital if you want to get the best deals. You can rent modest two-bedroom condos around $1,500 monthly on more rural places such as the island of Oahu or settle in a luxurious two-bedroom condo for around $175,000 in Kahului. Hawaii doesn't request retirees for special requirements.
Cyprus
Cyprus has been the popular choice for several retirees throughout American because of its perfect warm Mediterranean weather, gorgeous beaches, reasonable tax laws, low cost of living, and a broad acceptance of the English language. In Paphos, one of Cyprus's best cities, you can rent a modest condo or apartment as low as $350 monthly or buy the whole unit for $70,000.
Retirees must have a Category F visa and prove that they have an income of $11,100 per year. Permanent residences in the country have access to free top-quality healthcare.
Don't settle for less after retirement. After all, you deserve the best! Consider these places to settle in after retirement to enjoy your best life after retiring with style.