Are you a beginner when it comes to market research surveys? Don't worry. This guide will help you find out how you can create your own market research survey.
The Internet has made market research so much easier for almost all types of businesses. The use of market research surveys is an effective yet cost-efficient way to learn more about your target market. Even though there are many online survey services or solutions available today, it still helps to learn the basics of creating an online marketing survey.
Parts of a market research survey
1. Introduction
An introduction is an essential aspect of a marketing research survey. In this part, you have the opportunity to provide the respondents with the following information:
What the survey is
What the survey intends to do
Why the survey is important
What will be done with the survey results
Apart from these things, the introduction can also give your respondents a snapshot of your company, if they aren't familiar with you already. However, the most important thing to remember about introductions is that everything should be kept short. The less time that they have to read the introduction, the better the chances of them participating in the survey. Otherwise, they may be put off by the dense text and decide not to click 'next,' thinking that the rest of the survey is as lengthy as the intro.
2. Qualification questions
The first part of your survey should be composed of several screening questions that can determine if a respondent is qualified to take it or not. These questions can target specific demographics, with questions that identify age, job type, location, income status, and more. For example, if you only want responses from people aged 18 and above, you can put a screening question that disqualifies people under 18.
On the other hand, if you want to survey everyone regardless of demographics, you can disregard qualification questions entirely.
3. Main survey questions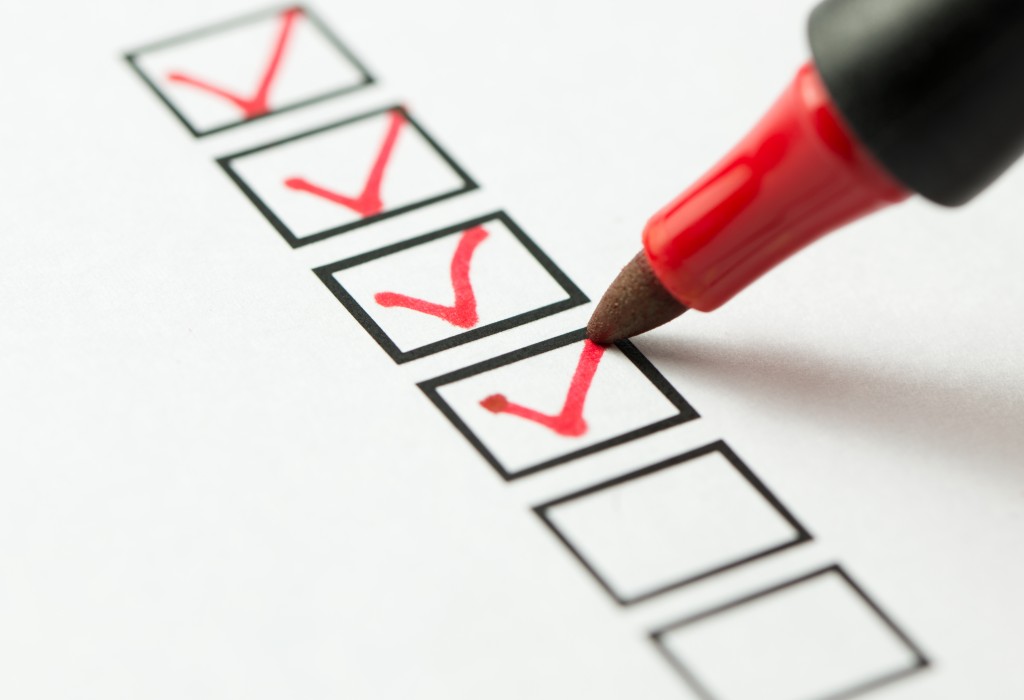 This part is the actual survey, comprising of market survey questions that address the goals of your research. In this part, you can measure brand awareness, identify already existing customers, and gain insight for your products and services. You can also analyze customer demographics, understand your customer's feedback, and more.
When creating survey questions, it helps to create an outline beforehand. With an outline, your survey can be more organized and smooth-flowing. Be careful not to add too many questions, though; prioritize the most important ones and leave out those that your survey can do without.
4. Conclusion
Put at least one or two sentences at the end of your survey to thank your respondent. It's also recommended that you route your survey to a conclusion page after your respondents have finished answering your questions. This way, they are assured that their answers are submitted. You can also add your social media profile or other important backlinks that your respondents may visit.
Market research is a valuable tool that can help you learn more about your clientele. The more information you have, the better. Don't wait for your competitors to get ahead. Create a market research survey now and increase your chances of growing your business.