Do you thrill at the very mention of a sunny beach? Do you start planning your hiking trips months in advance? There is a way to turn your dream vacation into a reality; it just requires some regional know-how and financial acumen. Whether your dream is a bungalow at a far-flung tropical beach or a rocky cabin in the Appalachian Mountains, there is a home for you.
The countries below are among a long list of places where you can make your second home without sacrificing any of your creature comforts.
U.S.A. and Ireland
The Appalachian Highlands run across several states and are home to some of the most stunning vistas and lush green forests that you will ever see. In the past, the youth of the region always left to seek their fortune. But recently, many revivalist programs have been encouraging people to return, consult real estate investment companies, and invest in real estate, which has now become the future of this fairy-tale-like region. The area is also home to some of the best whitewater rafting and zip line zones. Appalachian art and music are gaining recognition and growing in popularity. You could be a mile from the city center and yet wake up to a misty mountain heaven every day.
Home to the Giant's Causeway, Ireland is also known to possess a lush landscape with lively people. It is a dreamy, inspiring place, which may be the reason there are so many Irish fairy tales. Ireland also offers a variety of programs that make it haven for investors and homeowners. If you're not committed to putting down roots just yet, Ireland offers residency based on investment.
What could be more satisfying than contributing to the welfare of this lovely nation while enjoying the bucolic, long treks along the green countryside or its well-known artistic offerings in the cities. With its proximity to Europe, Ireland is a suitable hub for business as well as a cultural center for people who enjoy pub culture.
Cyprus and Fiji
The jewel of the Mediterranean has earned its nickname by being home to beaches that stretch for miles and to beautiful old palaces and tombs. Cyprus is known for having the oldest wine label in the world as well as its flavorful cheeses. If you're interested in a luxury home by the seaside, Cyprus offers tax breaks and other incentives that guarantee that you will find many international residents living there. With its proximity to Europe, Asia, and Africa, Cyprus promises a rich and tantalizing lifestyle.
If your beach dreams are more about surf and sea sports, then Fiji is your haven. Suva, the capital, offers a multitude of socializing options via restaurants and shops. While Nadi, the tourism hub, is more relaxed and has sunny beaches and amazing weather. These islands boast a number of events, clubs, classes, and sea sports centers that will guarantee you a good time and a great group of friends. Low property prices will make sure that you're living in luxury while enjoying your island paradise stay.
Andorra and Belgium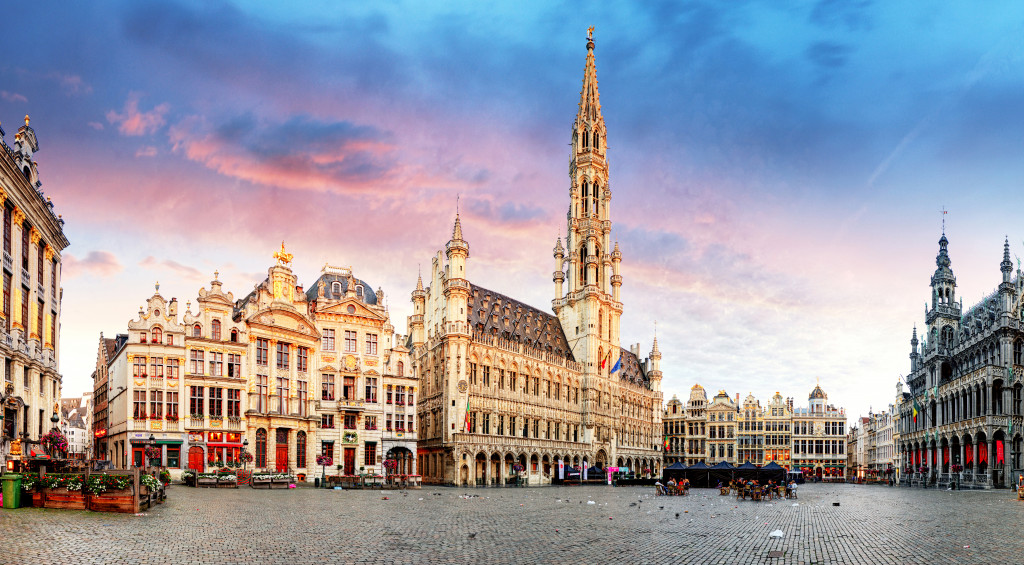 If you enjoy the feel of having gone back in time, then Andorra is the place for you. With some of the best skiing avenues in the region, Andorra also offers a long list of other outdoor pursuits. Their tax system offers many breaks, and they have a program that offers a residency permit based on property investment. But despite the clear attraction of Andorra itself, this program does not offer as many benefits as the previously mentioned programs. Still, few difficulties seem to matter while sailing down the seemingly endless ski slopes on a brisk winters' day.
Belgium is home to great chocolate, fries, beer, beautiful architecture, and Tintin. With its rich cultural heritage and multilingual society, you are guaranteed an everyday lived experience like no other. It is also a short trip away from most European countries, and it makes travel between areas easier to plan and manage.
Because of its small size, living in a lovely cottage in the countryside while commuting to work in a reasonable amount of time is entirely feasible. While one of the more affordable programs on this list, Belgium practices great discretion in its investment for residency program, so you can be sure of a certain standard of living.
When it comes to travel, second homes, and retirement, there are a multitude of choices available depending on your interests and needs. These places are among the best options that you can consider. But just always remember that the most important consideration is the happiness and well-being of yourself and your family.