For people looking to change or advance their careers, deciding whether distance learning is an ideal option is a life-changing decision. Distance education at colleges and universities has developed over the years as one of the popular ways for international students to pursue a college degree. In the Philippines, online master's degree programs are available for people who have difficulty balancing school, work, and family life.
While distance learning has been around for years, it was only during the COVID-19 pandemic when K-12 institutions started adapting the learning model. Learning outside the traditional classroom setup requires plenty of adjustments for students, so the sudden shift to distance learning earned a variety of opinions within the academic community.
While nothing compares to face-to-face learning, students should also consider other learning models to find which one suits their finances, living situation, and learning style. In this case, distance learning programs are the perfect alternative for students who cannot attend full-time, campus-based classes. In this article, we'll take a look at the reasons why distance learning is an effective learning approach in this age of rapid technological change.
Flexible learning environment
One of the key benefits of distance learning is flexibility. This means students have the freedom to create their own schedule since they don't have to be physically present in the classroom or follow the pre-defined timetable. Distance education provides the flexibility to accomplish your coursework at your own pace.
With distance learning, learners can pursue their chosen degree anywhere as long as they have a device and a strong internet connection. The majority of distance learners are employees who can't find time to attend face-to-face classes. Pursuing distance education allows them to make time for their study without interrupting their busy work schedule and family life. They can study after work, during weekends, or late at night. The course materials are available online, so they can learn while earning.
Distance learning also addresses the productivity needs of the student. For instance, students who have difficulty keeping up with morning classes but function well in the evening will benefit from distance education. Unlike traditional classroom setup, it doesn't require learners to be present at a certain time.
Lower education cost
Distance learning provides high-quality education at an affordable cost. The cost of distance learning programs is significantly lower than a regular campus-based degree. This is because it eliminates the costly overheads of learning equipment, devices, classrooms, offices, administration, and other miscellaneous fees.
Studying online means you only have to cover the application fee, tuition fee, and book supplies. You also avoid the housing costs, transportation, basic needs, and other expenses involved in campus-based learning. Besides the convenience of studying at home, students have the opportunity to spend less and save more.
Diverse course topics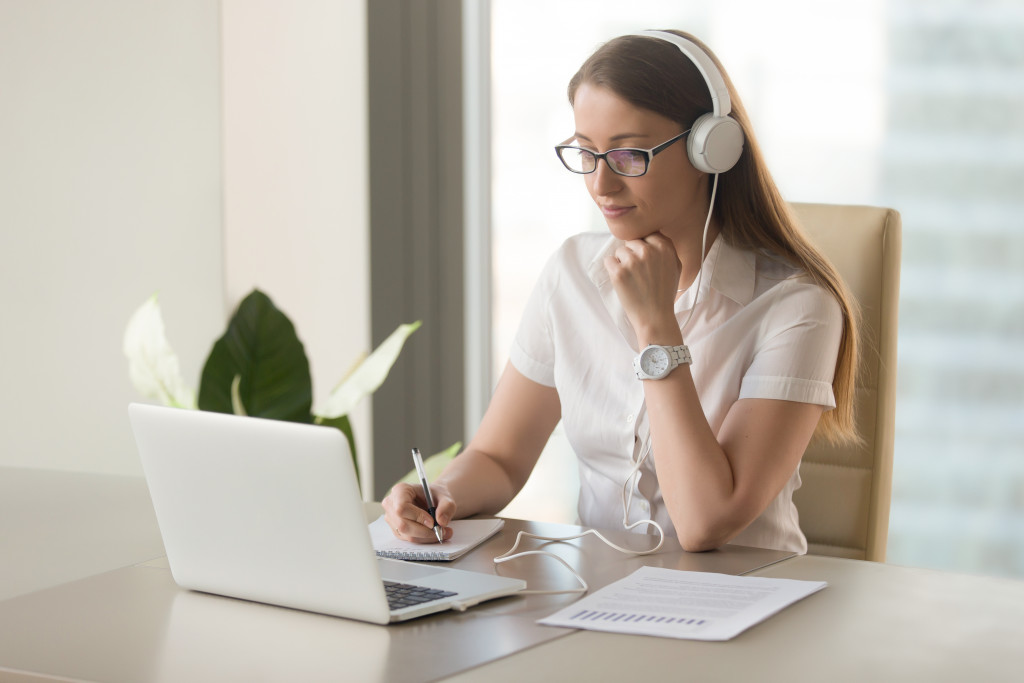 The idea of where and what to study is always a deciding factor when taking a bachelor's or master's degree. Campus-based learning often has limited choices of courses or subjects to take. On the other hand, distance learning offers various online programs and courses without worrying about the class location.
Distance learning can easily adapt to the changing realities and needs of the education industry. This allows curriculum and academic lecturers to provide the most updated course material and digital content. At the same time, the course structure and the teaching method of the faculty have evolved to cater to the current standards of the job market. Distance learning programs range from management and humanities and industry-related curriculum, making them more accountable and applicable in the corporate industry.
In other words, taking an online college degree allows the student to choose the subject based on your interest and desired career opportunity. They also offer an innovative curriculum designed for student's learning needs.
Location independent
Another great appeal of distance learning is it can be accessed anywhere. This means geographical boundaries do not bind the student. They can choose any college or university that offers the course they want regardless of where it's situated, whether locally or internationally.
Moving to a new city or town can be costly and requires plenty of adjustments, especially if the location has a high cost of living. Prominent universities worldwide are now offering online college programs to students with stellar academic performance. This opens plenty of opportunities for learning without worrying about your finances.
The online learning environment is becoming more dynamic and engaging than ever, and learners should take advantage of this opportunity to experience world-class learning right in their homes. Despite its drawbacks, distance learning has opened better learning opportunities for students seeking greater flexibility and convenience in pursuing their academic careers.