Is the number of patients dwindling? Are patients not returning to your dental clinic for a routine hygiene checkup or restorative treatment? It's easy to think that it is your marketing strategies that may be affecting the number of your patients. But maybe it's time to take a closer look at your office and your staff. Maybe these two are the reasons your patients are apprehensive about returning to your clinic.
How can you make your dental practice appealing to patients? Maybe it's your lack of hygiene. You should invest in some dental sterilizers for sale so that you can take pride in the fact that you use only properly sterilized tools and equipment when doing dental procedures. This is not only a factor in the promotion of your dental practice. It is also against the law not to sterilize dental tools and equipment. Be careful with this.
Waiting Time
How long does a patient wait in the clinic's lobby? Do you arrive on time? If a patient makes an appointment at 10 a.m., you should make it a point to call their name exactly at that time. This shows respect for your patient's time. It also shows how great you are at time management. Aside from cases of dental emergencies, there should be no reason for you to make your patients wait long.
Exterior Signage
Is your dental clinic easily spotted from the outside? A patient will feel calmer and more relaxed when you have a well-lit and well-maintained exterior signage. They will get the impression that your clinic and practice are well taken care of.
Body Language and Tone
Studies say that when communicating, 55% is body language, 38% is tone, and only 7% is the actual words. If you have to explain a complicated dental procedure to a patient, make sure to use the right tone and body language. Show the patient that you understand their apprehension about the procedure and that they are rightfully afraid that it could be uncomfortable and painful—as almost all dental procedures are. Do not flippantly reject their notion that dental procedures are painful. Accept this misconception and allay their fears by explaining the process and why it needs to be done.
Customer Service
Customer loyalty depends not only on how good of a dentist you are but also on how well you serve the patients. Do you consult with them about how they might be feeling about the procedure? Does your staff remind them of their appointment? How does your staff deal with them when they arrive at your office? Are they respectful? Do they offer refreshments? All of these will play a part in how patients see your dental practice.
Cutting-edge Technology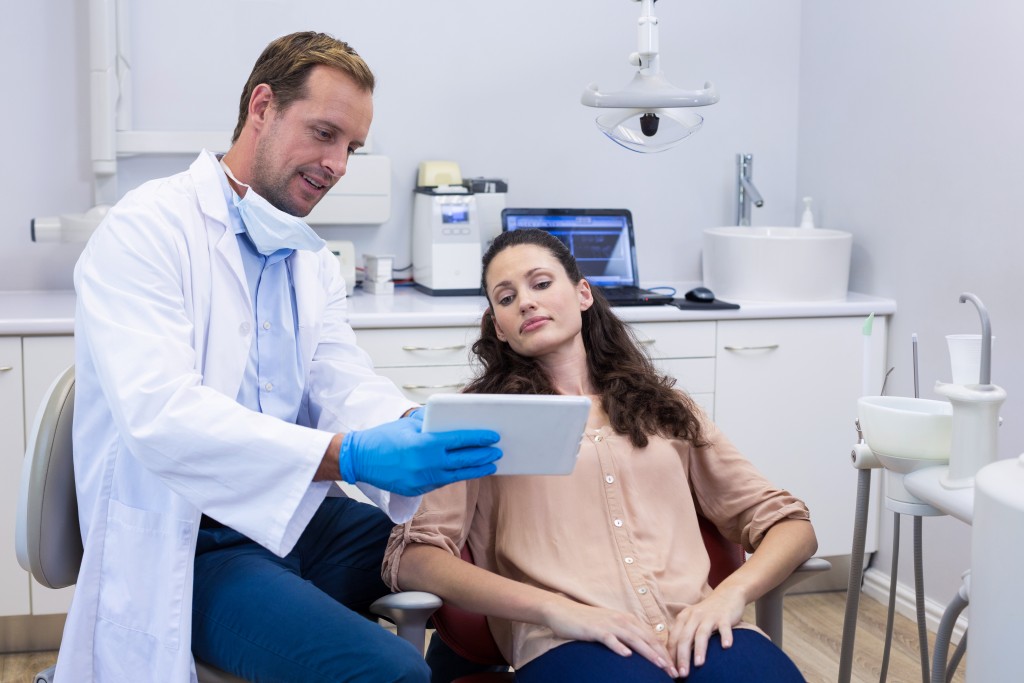 Patients feel safer when they know their dentists are using the latest dental equipment. Make sure to show your patients the new dental equipment and tools that you invested in. Even the way they make appointments with you should already be digital. Why do they need to call your dental office when they can simply fill out an appointment form via your website? Look into emerging technologies and make things easier for your patients.
These small things in your dental clinic will go a long way toward impressing your patients. Remember that your ultimate goal is to provide excellent care for your patients. Also, it will help if you can help correct the negative perceptions the public have about dentists in general.