Seasonal color design is one of the best ways to bring out the sparks and color accents in any outdoor business space and maximize their visual impact. It can be as simple as planting perennials or annuals to give wonderful finishing touches to any landscaping design. Floral design and installation brightens up lawns and gives a dramatic appeal. In summer, petunias can be planted; tulips can be grown in spring and pansies in winter.
A full seasonal color design and installation service company can expertly install seasonal colors that can add beauty and value to commercial properties. Providers of commercial landscaping services in Alexandria can fulfill these requirements to create a vibrant and lively urban space.
Seasonal Colors According to Your Needs
Commercial landscaping services can provide all that is needed, from the installation of beds with hardscapes edging like stones or bricks to planning the color scheme and planting of seedlings. Businesses can choose annuals that will grow and flourish based on the unique characteristics of the soil, sun conditions and drainage in the property. Business owners can also expect soil preparations to ensure planting and consistent growth. The company will help establish a healthy composition of soil in the area so that the plants will receive appropriate nutrients in every season.
Some plants die as soon as they are planted, or they survive but stay very small. Using organic planting soil for flowers can help seasonal colors thrive and grow during the short season. Landscaping companies will also install a proper irrigation system to provide the right amount of water at the right timing. These flowers require certain fertilizers, and they have to be mulched. They may use granular fertilizer for starters and eventually liquid feed fertilizer that waters and feeds the flowers at the same time.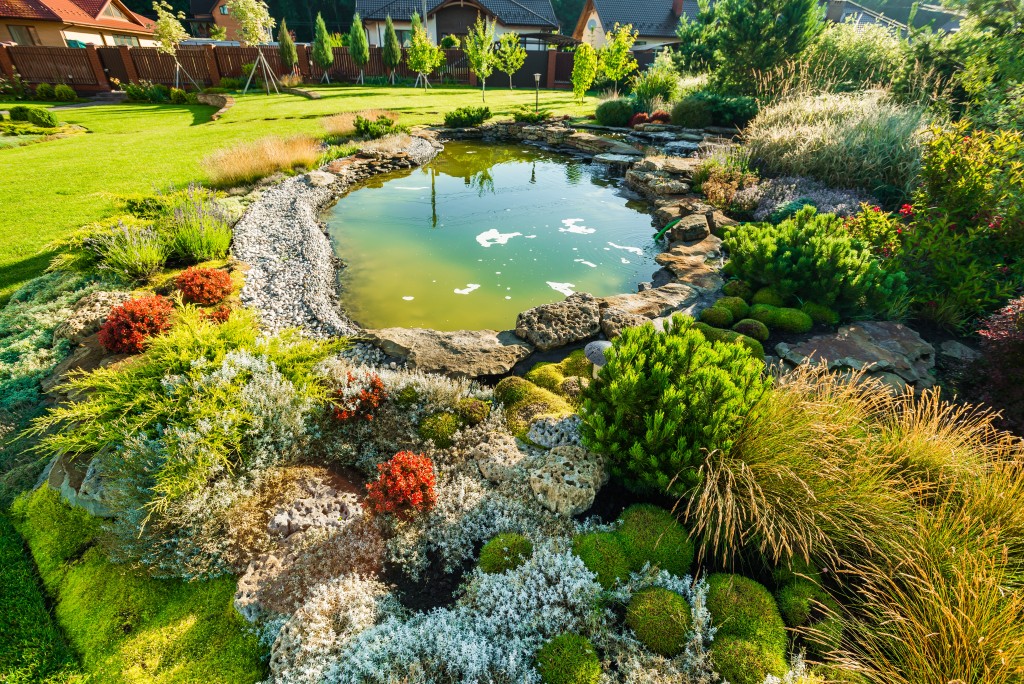 If these are done right, the outdoor space of your business will have maximum and delightful blooms. There are plant bloom regulators that will work to make flower sizes smaller while increasing the density of blooms.
Artistic Design and Installation of Seasonal Colors
Design and installation of seasonal colors can be done in traditional, casual or formal styles. Business owners are given a hand at choosing the flowers that you want to use. These colorful plants and blooms can be added on beds along driveways, walkways, shrub islands, surrounding large trees, parking areas or the outdoor entertainment area. These spaces can be developed to come alive with color enhancements, waterfalls, hardscapes and landscaping designs.
Healthy, beautiful and colorful blooming flower beds stand out and call the attention of guests, customers and potential clients. It provides a welcoming feeling to everyone who sees them. A landscaping design company can accentuate the features of your business space to catch the attention of the guests purposefully.
From entryways and parking spaces to lawns and gardens, seasonal colors can be strategically installed. These floral features do not only beautify spaces; they also show the heightened level of pride and care that owners have for the property.