As the Covid-19 pandemic continues to rage around the world, millions of restaurant owners are putting food safety and sanitation practices as their number one priority. Restaurants these days cannot afford any bad publicity that comes along with a global pandemic. More than ever, the reputation of any food establishment greatly depends on overall safety and cleanliness.
Despite the risks associated with opening a business amid a pandemic, more entrepreneurs are taking the plunge to enter the thriving food scene. While others are establishing their own food brand, some are taking restaurant franchise opportunities with an outstanding training program. This allowed franchisees to use a proven franchise model backed by decades of restaurant experience.
No matter how small or large a food business, food safety and public health play an important role in consumer loyalty and the success of a restaurant. It only takes minor mistakes to destroy a business reputation, so it's important to know the right steps to train employees effectively concerning food quality and safety.
This article will discuss the requirements of creating an effective food safety training program and the right measures to protect consumers from potential health risks.
Modern technologies
In the past years, there's no shortage of innovations in the food industry. From fusion tech machinery and robotic ingredient handling systems to bacteria-fighting packaging, all these technologies have made food handling and production safer and more convenient than ever.
In the same way, new technologies play an important role in making food safety training easier, productive, effective, and more specific. These tools vary from interactive virtual programs to ubiquitous cameras that examine and assess employee's skills, knowledge, and expertise.
Training courses today are available in virtual presentations that incorporate gamification, production values, and task-oriented advice to keep participants engaged. Webinars are also available on various food safety topics, from industry associations, regulatory agencies, and vendors. These training courses are customizable to fit your industry, business type, and learning needs.
Major food brands are using interactive methods to educate and engage employees, especially those who are computer illiterate and respond poorly to computer-assisted training. Some training comes with a polling system where participants interact with a given presentation using a remote control. Throughout the course, the participants have to answer a set of questions through the remote device. In turn, the facilitator will determine how they absorbed the lesson and which ones require further training.
Training frequency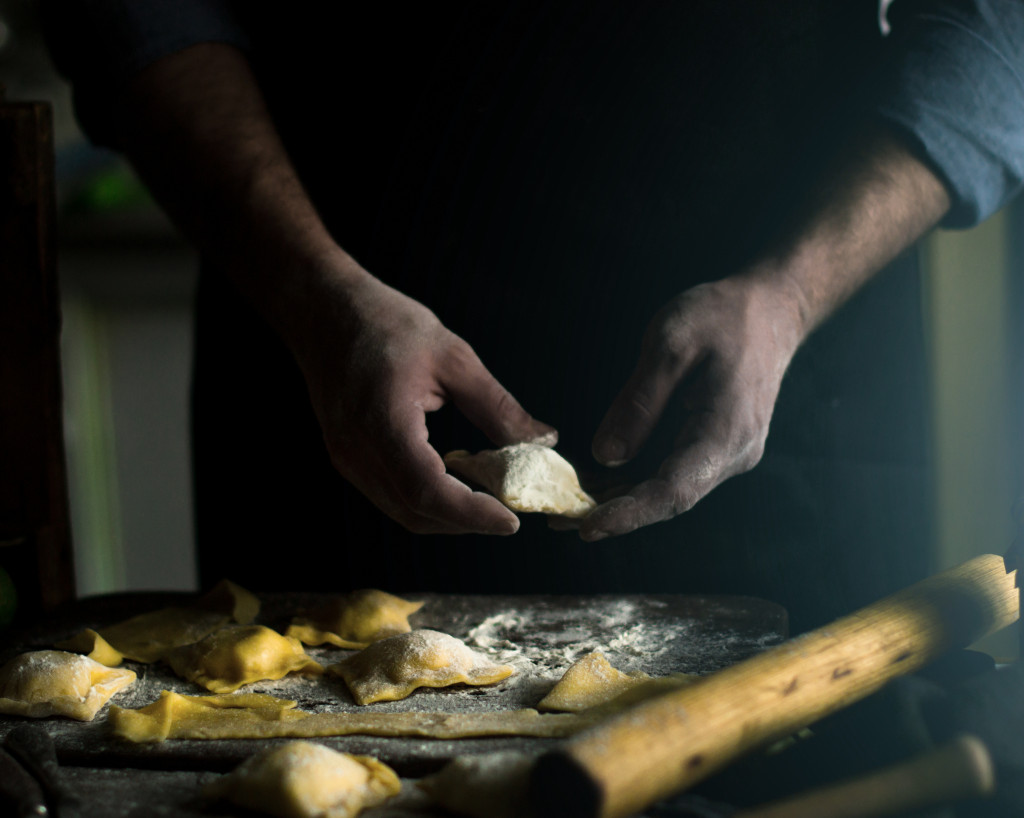 The food production industry is constantly changing, and food safety training programs should stay up to date for any changes. New staff, products, and machinery move constantly, and food safety policies can shift quickly depending on the current food climate. For these reasons, every food handler should receive proper training before they're allowed to work on the kitchen or production floor. This will prevent them from developing bad habits that may affect the food preparation phase.
Before they gain access to food preparation facilities and equipment, employers must train the staff regarding food safety, sanitation, and hygiene aspects of their jobs. Use the opportunity to communicate expectations and establish rules. Electronic training modules aren't only interactive, but they measure different training levels and provide proper documentation about learning outcomes.
While it's ideal to cross-train employees and examine their expertise on company-wide procedures, initial training should be actionable and tailored to their responsibilities. A personalized approach will boost interest and aid information retention. As much as possible, training sessions should be customized and contain actionable presentations fit for the participant's work function.
Training participants
Whatever type of food business you're operating, every member of your organization should be a part of your food safety training program. At some point, every employee has a contribution to the food safety system of your establishment.
For example, the purchasing department often works hand in hand with ingredient suppliers by tracking records and quality of supply. In this regard, the employee should be aware of unsafe ingredients, ask appropriate questions, and request proper documentation to ensure every ingredient that enters your business is safe and free from food safety risks.
When providing training, most employers focus only on sanitation crews and production workers, but others get overlooked such as the maintenance staff. It's worth noting that everyone working inside and outside the production floor plays an important role in food safety, and the management should take extra steps in ensuring every staff is on the same page concerning food safety, sanitation, and hygiene.
Whether you're running a cafe, restaurant, or catering business, food safety training is critical to the survival and success of a food business. As a deadly virus continues to spread across the globe, restaurant owners must take careful steps in preserving their customer's safety and overall operations. The suggestions above can help you jump-start your food safety training program directed to the specific needs of your business, staff, and customers.