Did you know how much Americans really love their sandwiches? Research shows that Americans consume over 300 million sandwiches every single day. This is a huge amount, especially if you consider the United States' population, which is 329,693,392 in 2019. Another study also reveals that sandwich lovers could only take 20 days before they get themselves a sandwich again.
With these figures, it's not surprising if more people get inspired to start their own sandwich joint or buy a sub franchise. There will be a constant demand for the product., so if you want to make an investment, a sandwich business is definitely a great option. But, before you dive into the sandwich business industry, you need to find out what the Americans' go-to sandwiches are first.
There are a lot of sandwich types and fillings offered in the U.S. Here are some of the country's top favorites.
Grilled Cheese Sandwich
Majority of Americans have the classic grilled cheese sandwich as their top choice. This ultimate comfort food is capable of winning the heart of just about anyone, whether young or old. You can eat it alone or pair it with your favorite soup for a quick but satisfying meal.
BLT (Bacon, Lettuce, Tomatoes)
Who doesn't love bacon? Americans definitely love eating bacon, especially when it comes to sandwiches. In fact, it has gained a strong approval rating among sandwich lovers. The usual is bacon paired with lettuce, tomatoes, and sometimes other add-ons, such as cheese, mayonnaise, or hot sauce.
Club Sandwich
Another popular sandwich is the club sandwich. This protein-filled sammie is similar to the classic BLT sandwich. But instead of bacon, a club sandwich has turkey for its meat.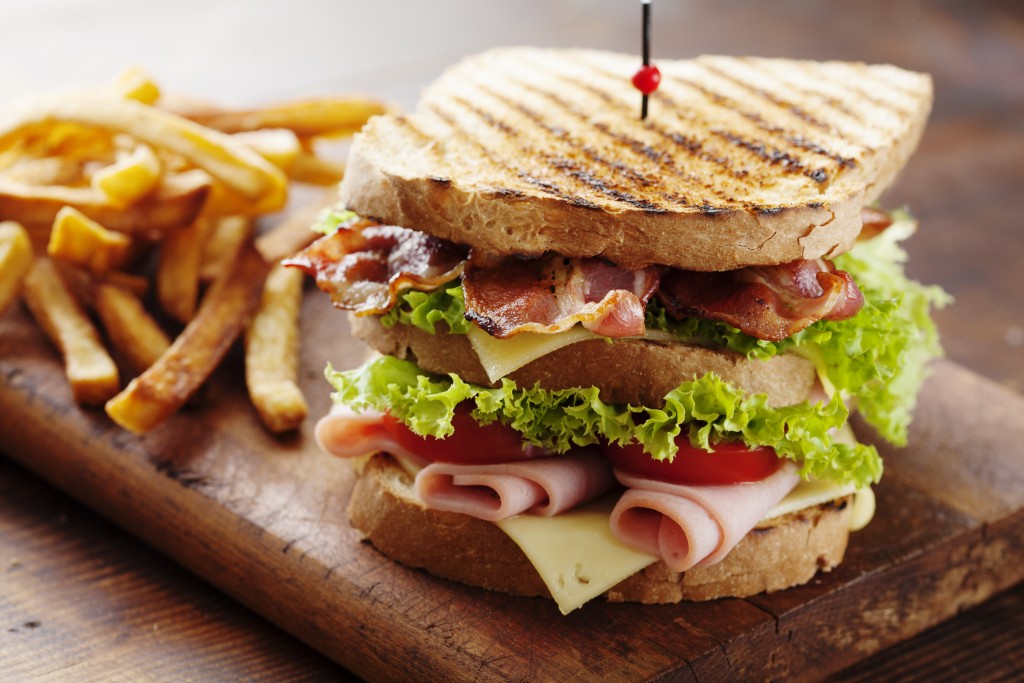 Meatball Sandwich
Americans love meatballs on their pasta dishes, and they like to have it on their sandwiches, too. That's why the majority of Americans are also fans of meatball sub sandwiches.
Roast Beef Sandwich
For fans of red meat, the roast beef sandwich is a winner. You can also pair it with different types of cheeses, which is probably why a lot of people go for this very filling sandwich.
Reuben
This flavorful sandwich filled with corned beef, Swiss cheese, sauerkraut, and Russian dressing also made it on the list of go-to sandwiches in the U.S. It's offered in various restaurants and sandwich joints in different parts of the country.
Americans eat sandwiches for breakfast, lunch, and dinner. They love that there are a lot of varieties to choose from.  And for the working class, they prefer to bring sandwiches to work because it's easy to prepare. You can also just purchase a burger or a sub near you before you head to the office.
Sandwiches are expected to remain popular in the United States. Now, more chain restaurants and food establishments are trying to come up with custom sandwiches. This means that customers will have the freedom to choose how they want their sandwiches. They can choose the type of bread, fillings, add-ons, etc. This freedom of choice will likely drive more people to continue to patronize the product.