Aging happens to everyone. According to Statista, in 2020, 16.63 percent of the U.S. population was 65 years old and older. According to the Rural Health Information Hub, by 2030, 20 percent of Americans will be 65 years old and older. About 90 percent of people aged 65 and above suffer from chronic health problems like arthritis, hypertension, heart disease, and diabetes. Seniors also often have problems with balance, walking, and climbing stairs. It is, therefore, vital to prepare for this phase of life.
Aging in Place
Most seniors do not want to live in institutional settings but instead want to age where they live, with their families, and their familiar community. They want to stay engaged and as active as possible. They want to be productive members of the community. This boosts self-esteem, gives satisfaction and fulfillment, and enhances quality of life, all essential to their overall happiness and well-being. This view is supported by the World Health Organization.
Before becoming a senior, you must ensure that you set aside a significant portion of your monthly earnings for a comfortable retirement fund. When you buy a house, ensure that it is aging-friendly. It must have a bedroom and a nearby full bathroom with slip-resistant floor tiles on the first floor. There must be no steps from the front door and anywhere on the first floor.
The living room, dining room, and kitchen must have an open floor plan for easy navigation, even with a walker or a wheelchair. Doors must be wide enough to accommodate walking assistance equipment. Eventually, as needed, you can add features such as grab bars and a safety seat in the bathroom.
It is beneficial to hire the services of an estate-planning attorney to help prepare for this future. You will need a healthcare power of attorney appointing someone you fully trust to implement your decisions if you are incapable of making them.
You must lay out your instructions clearly on where you want to live and the type of healthcare you want or do not want. You must discuss these at length with your appointed agent so that if anything arises that is not in your instructions, they will know how to act based on what you would have preferred.
You will also need a living will and advanced directives. These will specify what you want if faced with end-of-life options and unable to communicate your wishes. For instance, this will cover whether you want to remain connected to life support when there is no longer brain activity.
Older adults have the right to self-determination, just like everyone else. These legal documents and prior preparations ensure that you remain in control of how you want to live your life, even in your senior years.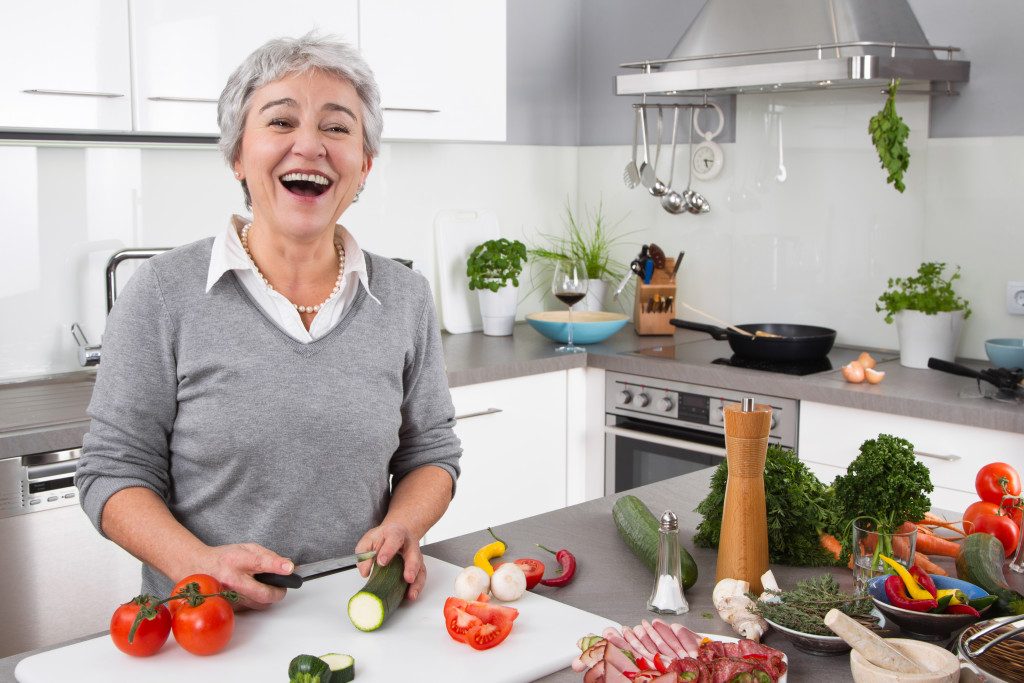 Aging Healthy
Chronic diseases do not automatically come with age. They are the result of the lifestyle of many years. While some conditions are genetic, they can also be avoided or delayed by a healthy lifestyle. This includes moderation in eating and drinking, with more healthy vegetables, fruits, whole grain, and protein. Avoid too much sugar and salt. Do not eat food with partially hydrogenated oils.
Do not smoke to avoid lung diseases. Do regular physical activity, both aerobic and strength training. Divide 150 minutes of moderate aerobics or 70 minutes of intensive aerobics throughout the week. Two to three times a week, do strength training that works out every major muscle group.
Sleep is vital to good health and a strong immune system. Aim for the recommended eight hours of deep sleep every night. Using blackout curtains will ensure that any source of outside lights will not disturb your sleep. The body's circadian rhythm that determines when we sleep is linked to light and darkness.
Aging Joyfully
Joy makes life worth living. The aches and pains that growing old brings are assuaged by finding meaning and delight in day-to-day experiences. Being involved with raising grandchildren in the family or finding a hobby makes each day exciting.
Play and fun are not for children only. Many people aged 65 and older are actively playing video games, alone or with others online. Traditional games can also be played with others online, such as chess, scrabble, and many others.
If properly prepared for, growing old need not be something to fear. It can be something to look forward to as a new phase in life, bringing its own adventures.